What's included?

• 1 x all-natural vegan barber grade shaving soap

• 5 x Double edge blades with zero plastic packaging suitable for the Allbody Razor.
Additional Product Information

Barber Grade Shaving Soap:

Enhance your shaving ritual with the Barber Grade Shaving Soap, a handcrafted masterpiece from the UK. This natural shaving soap bar is carefully formulated with nourishing ingredients such as castor oil, kaolin clay, and aloe vera. These elements work harmoniously to soothe and nourish your skin, preparing it for a close and comfortable shave. The cruelty-free and vegan-friendly formula ensures that your grooming routine is ethical and sustainable. Combine the shaving soap with hot water, a brush, and a bowl to create a luxurious lather that pampers your skin with every stroke.

5 x Professional Blades:

Complete your shaving arsenal with a selection of 5 x professional blades, ensuring you have a steady supply of precision-cutting edges for your grooming needs. These high-quality blades are designed for professional use, delivering optimal sharpness and durability. Each blade is crafted with meticulous attention to detail, guaranteeing a smooth and efficient shaving experience. With this selection of professional blades at your disposal, you can enjoy the convenience of a consistently clean and precise shave.
Warranty and Returns

• Try your Angle product risk free. We're so confident you'll be delighted with it, we give you 30 days to make sure it's right for you. That's the Angle performance guarantee.

• Returns are simple, just get in touch and via info@anglerazor.com and we'll do our best to help. Further info can be found in our Shipping, Returns and Refunds Policy.
Reviews

(0)
Pair our Natural Shaving Soap with our high-quality Double Edge Razor Blades for a shaving experience like no other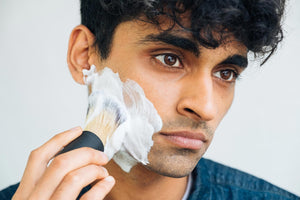 25 x Double edge blades with zero plastic packaging (Not compatible with the Angle Razor)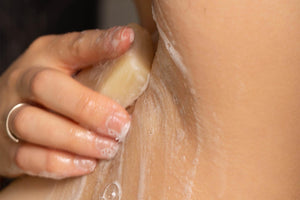 95g all-natural lavender and orange shaving bar. With essential oils and Aloe Vera. Hand-made in the UK and supplied in zero plastic packaging.